BUG SWEEP DETECTION
Electronic Bug sweeps to detect and eliminate electronic eavesdropping and surveillance devices. Detection of bugs, detection of wiretaps, detection of hidden cameras.
Just imagine that all of your private conversations with business associates, friends, family, your attorney, accountant or mistress were being monitored and bugged by someone else !
Technical Surveillance Counter Measures
(TSCM) Technical Surveillance Counter Measures is one of the many Detective Services our Private Investigation Agency offers.
Our Private Investigators and Bug Detection Services will discreetly inspect your residence or business and sweep or scan the area and eliminate telephone line bugs , covert hidden cameras and wiretaps using hi-tech wire tap detection sweeps, bug detection equipment, computer data line taps and telecommunications security line sweeps, and other bug sweeping products available. Our undercover operatives and private investigators will bug sweep your home or bug sweep your conference rooms by using electronic room bug sweeping equipment or electronic bug sweeping detection. We have an in-house spy shop showcasing some of the best surveillance and counter surveillance products and surveillance equipment which can detect electronic espionage , bug detection, tapping, eaves dropping equipment, spy equipment and other bug transmitters or hidden video cameras or hidden microphones planted in your home or hidden bugs or hidden video cameras in your office or vehicle. In adition, our private investigation detective services may inspect your vehicle for hidden mics, hidden cameras, or even hidden Real Time GPS Vehicle Trackers or Passive GPS Vehicle Trackers also known in spy shops as Data Loggers or GPS Passive Tracking Trackers. Our unparalleled Investigation Services and Detective Services combined with our many years of experience and private investigation resources can effectively identify and locate those hidden bugging devices or hidden cameras or hidden microphones in your home or business office. Call our Spy Shop and Bug Detection Private detectives today for information on bugs, information on wiretaps, information on phone taps, or information on bug sweeps or bug detection services.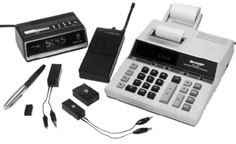 Technical Surveillance Counter Measures
Despite bug detection laws and wire tapping laws designed to protect citizens from invasions of privacy, electronic bugs, wire taps and bugs are commonly purchased and used to regularly spy on people and businesses involved in sensitive matters.
Bug Sweep Detection in Miami Florida or Bug Sweep Detection in other states is available from our private investigation Agency. Our Private Detectives may assist you or your business associates with TSCM electronic sweeping of your home or businesses in a discreet fashion. Our Bug Detection technicians are counter surveillance experts at discreetly locating phone taps, locating room bugs, locating microwave transmitters, locating hiddden cameras and finding hidden bugs or finding hidden cameras or other types of listening devices and audio surveillance equipment.
TSCM Electronic De-Bugging Service
Technical Surveillance Counter Measures (TSCM) is one of our best Detective Services. Bug-sweeping telephone line bugs, telephone bug wiretaps , detecting bugging devices (using wiretap detection), detecting electronic bugs, infinity transmitters, detecting hidden cameras, audio surveillance, computer data line taps and other finding bugging equipment (telecommunications security), and bug-sweep services is available for your home, office, business or your conference rooms by using electronic room sweeping services and bug detection sweep service.

When you need an expert bug sweep in Miami Florida or a bug detection service in your city, contact our expert detective services and conduct Technical Surveillance Counter Measures with our Private Investigators.
Find covert electronic spy device, Audio surveillance transmitters, Find secret microphones, Find Bugs or telephone bugs today !
Contact us for details on Bug Sweeping Services, Bug Detection and Technical Surveillance Counter Measures
REVIEW OUR SPY SHOP PRODUCTS
(800)743-2314 or (305)264-7878
PLEASE DO NOT CONTACT US FROM A SUSPECT TELEPHONE OR THE SUSPECTED AREA WHEN INQUIRING ABOUT OUR DEBUGGING SWEEP SERVICES OR ABOUT TECHNICAL SURVEILLANCE COUNTER MEASURES
Cities We provide bug detection services, bug sweeps, services, TSCM - Technical Surveillance Counter Measures, hidden cameras, audio surveillance, video surveillance, bug sweeping and private investigation or detective services : Aventura , Bal Harbour , Boca Raton , Boynton Beach , Cape Coral , Coconut Creek , Coconut Grove , Cooper city , Coral Gables , Coral Springs , Cutler Ridge , Miami Dade County , Dania florida Davie , Deerfield Beach , Florida City , Fort Lauderdale security guard , Fort Myers , Fort Pierce , Hallandale Beach , Hialeah Miami , Hobe Sound , Hollywood florida Homestead , Islamorada , Kendall , Key Biscayne , Key Largo , Broward county Fl , Miami-Dade County , Key West , Kissimmee , Lake Worth , Lauderdale-by-the-Sea , Lauderhill , Lehigh Acres , Liberty City , Lighthouse Point , Marco Island , Margate , Miami , Miami Beach , Miami Lakes , Miami Springs , Miramar , Naranja , North Bay Village , North Fort Myers , North Miami Beach , North Palm Beach , Oakland Park , Opa Locka , Orlando , Palm Bay , West Palm Beach , Pembroke Pines , Pensacola , Perrine , South Miami , Hialeah gardens , South Beach Miami , St Petersburg Beach , Stuart , Sunny Isles Beach , Sunrise , Surfside , Broward Fl Tamarac , Tampa , Vero Beach , miami florida Bug Sweep, West Palm Beach , Weston , Tallahassee florida.